Scavenger Hunt
Starting at the Panthéon, 7 riddles to solve on the right bank of the Seine. Who's going to reach the final stop first?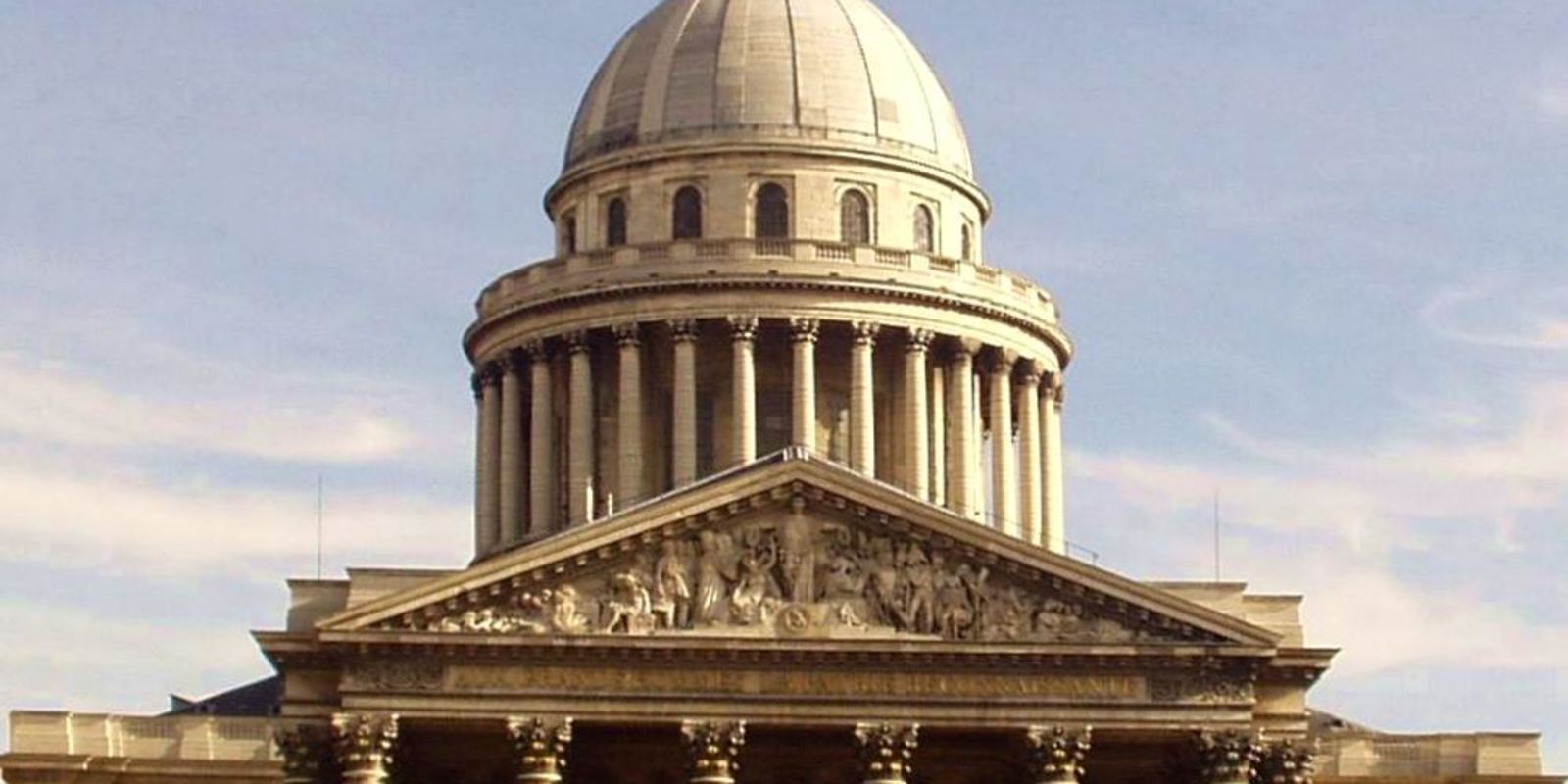 To unlock stops, the riddles answers must be typed without articles. Good luck!
8 stops
1. Panthéon
Originally built as a church dedicated to St. Genevieve, it now functions as a secular mausoleum containing the remains of distinguished French citizens. It is an early example of neoclassicism, with a façade modeled on the Pantheon in Rome, surmounted by a dome that owes some of its character to Bramante's "Tempietto".
Located on the Montagne Sainte-Geneviève, the Panthéon looks out over all of Paris. Designer Jacques-Germain Soufflot had the intention of combining the lightness and brightness of the gothic cathedral with classical principles, but its role as a mausoleum required the great Gothic windows to be blocked.
The inscription above the entrance reads AUX GRANDS HOMMES LA PATRIE RECONNAISSANTE ( "To the great men, the grateful homeland"). By burying its great men in the Panthéon, the Nation acknowledges the honour it received from them. As such, interment here is severely restricted and is allowed only by a parliamentary act for "National Heroes".
Source : Wikipedia contributors, "Panthéon, Paris"
2. Hidden stop !
3. Hidden stop !
4. Hidden stop !
5. Hidden stop !
6. Hidden stop !
7. Hidden stop !
8. Hidden stop !
RiddlesFamilyPrestigious
---
Map, navigation, practical information, extra pictures and more are available on the Paris Parcours app.
---